Oh my god this weekend was the best weekend of my life :o
Im not even joking I had the best time!
Saturday i went to a wedding and thoroughly enjoyed it
then I went to amps only to find out my friend nearly got stabbed by some cock so we left, dropped, took someone home & partied at ambar ;)
dirtiest people, best music & atmosphere
Mitchy, Mitch D AKA cutie gorgeous princess & myself stayed up til around 9 that morning talking, I also got into a shnappy mood and whipped out the camera. They didnt seem to mind XD
Its not the most glamorous thing you'll ever see but I love these two and its important I remember good times! I never get snaps when Im out!
This is my boyfriend
looking dopey ;)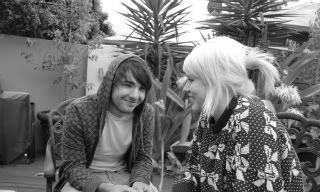 These two are amazing boys XD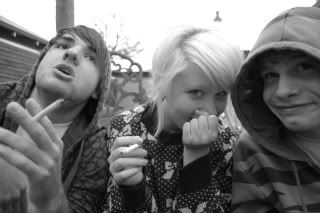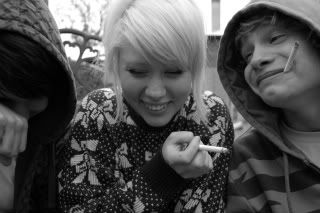 Then Sunday I got about 3 hours sleep and got ready for Nevereverland
Best venue, we walked up this grassy hill and I was expecting a big field, but instead I saw this and I was amazed.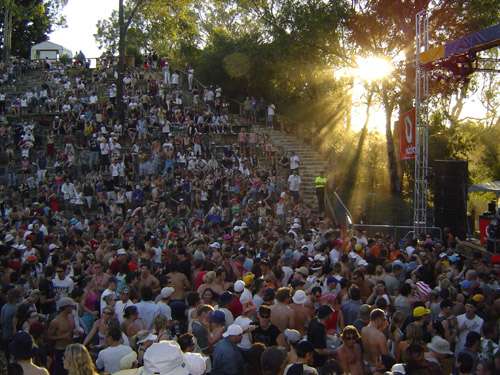 Cut Copy was deff the highlight of the night for me
They sounded so clean and really really beautiful.
I love Cut Copy
ahhh my life (L)
I have some photos on my phone but I was pingin pretty hard and I really dont look very good :/
We also got a shirt with "D is for Disco E is for dancing"
I am in love with it even if its mitches and I look fat in it ;)
hahaha
thats not the design on the shirt but still
Go Gang Bang ;)
Hell happy
In love
Wanting every good moment to last a lifetime
lets hope one does :)
xoxoxox love you alllll